Secure A Loan By Pledging Your Securities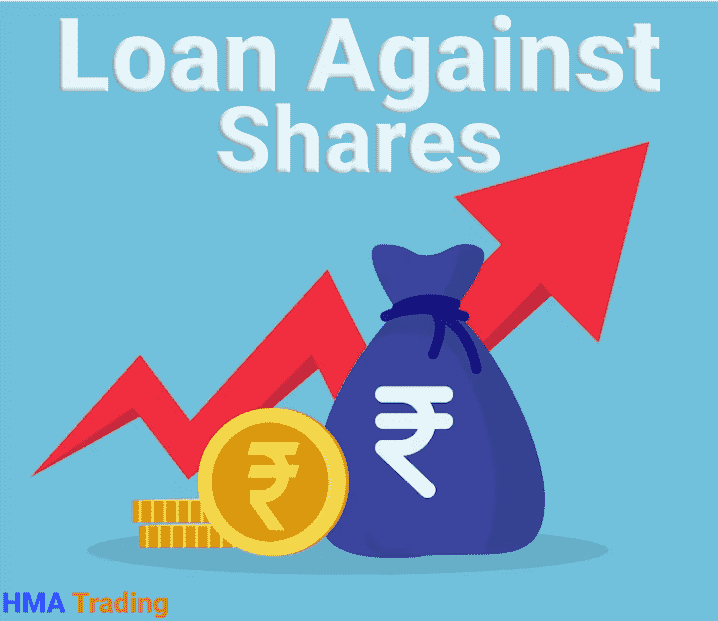 Are you looking to secure funds in an easy and quick way? If yes, HMA Trading's loan against shares can be an excellent choice if you can pledge your securities to get the funds. This type of loan is categorized as a Loan against Securities. A loan Against Shares, often known as LAS, is a loan you obtain from a bank using your pledged securities as security. Get a loan against securities to meet all of your financial demands instead.
You may raise immediate money with HMA Trading's Loan Against Shares product without having to sell your shares, mutual funds, insurance, etc. Get an overdraft facility up to a specified amount by pledging your stocks to HMA Trading
Getting a loan is now simpler and more accepted than ever, whether it's to cover financial crises or achieve specific short- or long-term goals. However, because there is such a strong demand for loans, they come with exorbitant interest rates, which prevent many individuals from being able to access and afford them. They are a dangerous choice since they frequently demand the placement of priceless items or real estate as security.
An overdraft facility can be availed in loans against securities. It enables you to obtain a loan against securities that you have now only pledged rather than selling them right away. Your pledged securities, such as equity shares, mutual funds, bonds, and insurance, determine the amount of the overdraft limit that is advanced to you.
The benefits of pledging your assets include being able to readily obtain regular cash when you need it most and remaining eligible to receive shareholder rewards.
Overdraft (OD) / Line of Credit (LOC) Feature*
Loan amount ranging from INR 5 lacs to INR 20 crores
Wide assortment of approved securities including listed Shares, Mutual Funds, Bonds and Exchange Traded Funds (ETFs)
Affordable interest rates
No prepayment penalty
Quicker Turn-Around-Time (TAT)
Springy Options with various drawdown and repayments during the loan tenure
Pay interest only on the amount utilized
Types of Securities that can be pledged to avail a loan against securities
Equity Shares
Get loan up to 50% of the present value of the Shares
Mutual Funds
Equity Mutual Funds: Get loan up to 50% of the NAV (Net Asset Value)
Debt Mutual Funds/ FMPs: Get loan amount up to 80% of the NAV
Life Insurance Policies
Get loan up to 80% of the surrender value
National Savings Certificates (NSC)
Get loan up to 70% of the present value
Kisan Vikas Patra (KVP)
Get loan up to 70% of the existing value
Bonds
Choose PSU Navratna bonds with 10,15- and 20-years maturity ( LTV varying from 60% to 75%)
Major Features of A Loan Against Shares
Digital loan against Shares/ Mutual Funds
Pledge your Stocks/ Mutual Funds online and get an instant loan in no time. Our loan process is completely automated and paperless.
Higher Loan Amount
Get a loan worth up to 80% of the worth of the pledged securities, with the minimum loan amount of Rs. 50K.
Loan End Use
Our Loan Against Shares can be availed only for personal purposes. The loan amount cannot be utilized for hypothetical activities, any purpose associated with capital market elements, or for any anti-social objectives. All credit given is at the sole discretion of HMA Trading.
Easy Repayment
Monthly credits to your account will be used to service your interest payments. Only the portion of the loan that you actually utilise is used to calculate interest.
Quick & Transparent Processing
At the time of processing the loan, we are upfront about all of our fees. With a HMA Trading Loan Against Shares, you may avoid post-dated cheque concern because there are no prepayment or foreclosure fees.
Efficient Service
Your loan will be handled fast thanks to our doorstep service and effective servicing procedures. A dedicated support desk is available for our Loan Against Securities to assist you during the full procedure.
Interest Only on Actual Amount Used
You don't have to worry about paying interest on the whole loan amount if you choose to take out a Loan against Securities. Only the portion of the loan that you actually utilise will incur interest fees. At the end of each month, interest will be computed based on the daily outstanding balance and deducted from your account.
Eligibility Criteria for Loan Against Shares
To make sure you are qualified for the loan procedure, check your demat account's shares before applying for a loan against them. Here are the prerequisites:
You must be between the ages of 18 and 65.
Only shares held in an individual's name may be pledged. Shares cannot be pledged in the names of businesses, HUFs, NRIs, or minors.
Additional requirements include submitting a few crucial papers. These include a statement from your DP, identity evidence, proof of address, income proof, and proof of income.
Shares in a corporation where you are a Director or Promoter cannot be pledged.
How a loan against shares work?
You can obtain a loan by using your demat shares as collateral through the process known as a loan against your demat shares. You can generate income from your assets without having to sell them in order to recoup the money using a loan against demat shares. Apart from the shares existing in your demat account, no additional assets or collateral are needed for a loan against demat shares.
What is the minimum age to get a loan against shares?
The applicant's minimum age to obtain LAS is 18, whereas the maximum limit is 75.
Can I pay partially on my Loan against Securities?
Yes, part payment can be made without any extra charges incurred.
Can I pledge another person's shares?
Whose shares can I pledge?
You are entitled to pledge only your own shares or shares of your blood relatives ( including parents, spouse, offspring, and blood siblings only) above 18 years of age.